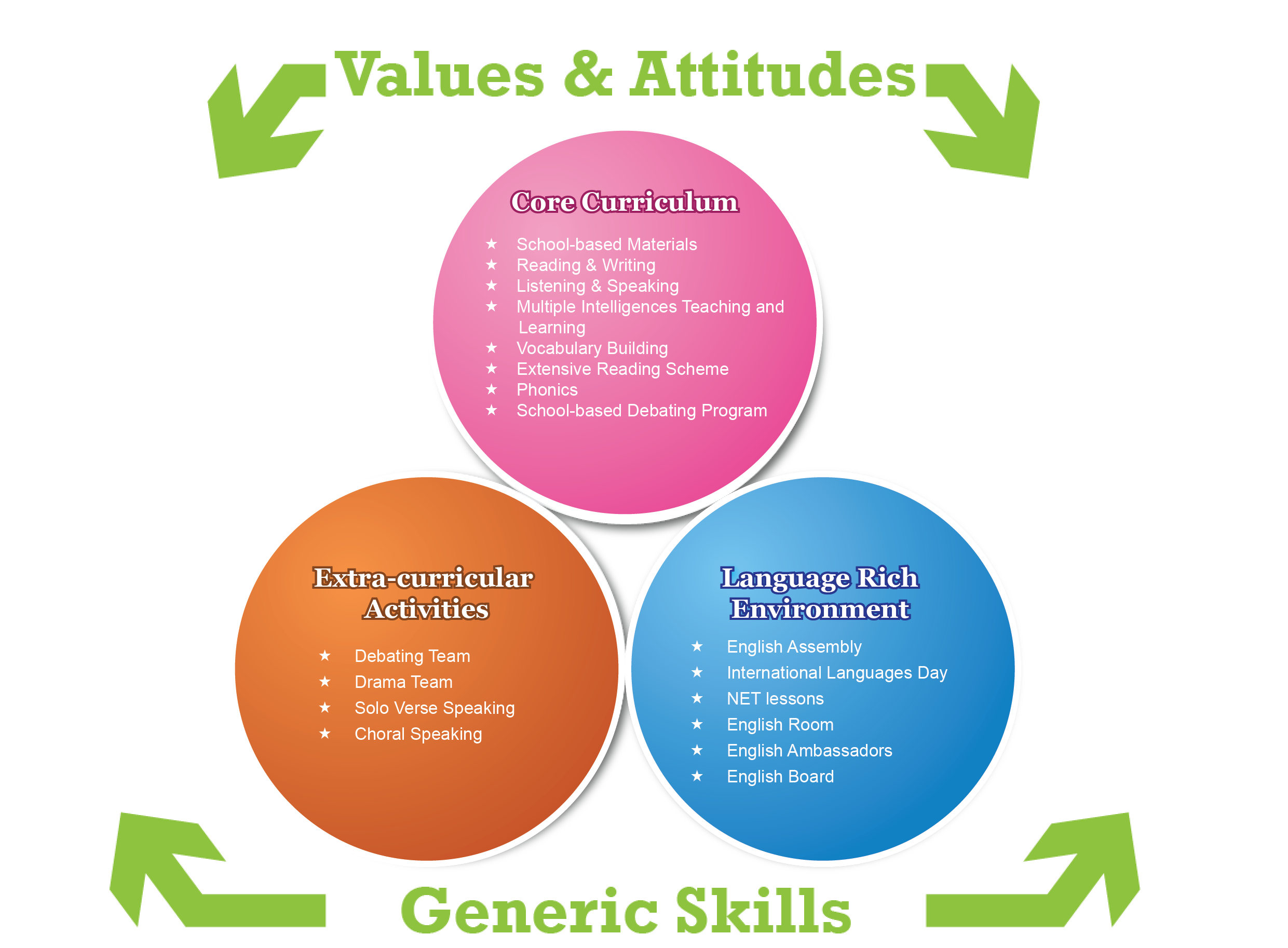 Objectives of English Subject
To develop a school-based curriculum and a wide range of learning tasks and activities to address students' learning needs and cater for learner diversity.
To equip our students to use English to communicate with people from different cultures (PISA 2018).
To arouse students' interest in learning the English language with self-directed learning abilities.
---
Core Curriculum
School-based materials
Multiple intelligences teaching and assessment
---
Language Rich Environment
NET Lessons
English Room
International Languages Day
---
Extra-curricular Activities
Debating Team and drama class